How to Find the Best Personal Loan
3 min read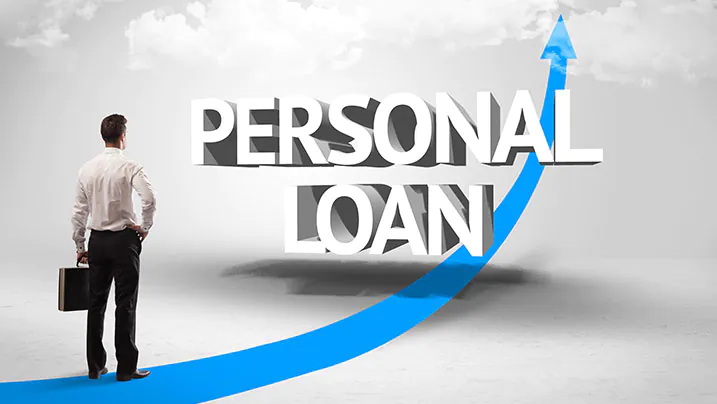 Personal loans offer flexible financial support that may help with various expenses, with lower interest rates than credit card debt and more flexible applications than debt consolidation options.
Credible is a quick and convenient way to compare personal loan offers from top lenders without incurring a hard pull on your credit. Plus, Credible provides helpful tools and resources that can help you reach your financial goals more easily.
1. Flexible loan purposes
Personal loans can be used for many different purposes and don't require collateral as long as you choose an affordable loan term and monthly payment plan. Be wary of lenders who charge prepayment penalties or origination fees to avoid potentially costly surprises later.
Selecting a personal loan lender can be one of the most crucial financial decisions you'll ever make. There are multiple factors to keep in mind when making this important decision – competitive online rates or local service and flexibility are important considerations when picking a personal loan provider, along with checking credit requirements as well as whether or not co-borrowers/co-signers can apply together with you.
PenFed is an ideal option for borrowers with fair credit as it offers flexible loan options and repayment terms with no fees or prepayment penalties. Discover is another suitable choice as it pays directly off credit card issuers while rewarding customers with rate discounts.
2. Low interest rates
Personal loans often feature lower interest rates than credit cards for borrowers with excellent credit. Furthermore, personal loans allow borrowers to use loan funds for almost any purpose and typically offer longer repayment terms than credit cards.
As lenders can vary widely in their rates and fees, it's wise to do your research when looking for personal loan rates. Many lenders allow potential borrowers to prequalify without impacting their credit score – this way you can gain insight into what you might qualify for before actually applying.
Credible is a lender that specializes in comparing personal loans from multiple providers and provides a soft credit check to help borrowers decide which loan may be the right one for them. PenFed, on the other hand, specializes in offering unsecure personal loans to those with less-than-stellar credit ratings and offers them loans through alternative considerations that may increase chances of approval even with imperfect credit ratings.
3. Fast funding
Many personal loan lenders can deliver funds within 24 to 48 hours after accepting your application for a personal loan, making them an ideal way to cover emergency expenses, consolidate debt and purchase major items quickly and conveniently. Furthermore, the best personal loans provide competitive interest rates, flexible loan amounts and repayment terms tailored specifically to individual borrowing needs.
Discovering the right personal loan lender for your credit situation can be accomplished online by comparing quotes from different lenders. Many offer prequalification, which provides insight into what amounts might be available without negatively affecting your score, while some also provide loan payment calculators which allow users to estimate monthly payments based on various parameters such as estimated interest rate, loan term length and amount borrowed.
SoFi, for example, is an award-winning personal loan lender with competitive APRs and flexible loan amounts and repayment terms. They also offer services such as unemployment protection and one-on-one financial planning – not to mention their fast online application process that's simple to navigate.
4. Easy repayment
Personal loans that offer flexible repayment plans tailored to your financial goals and reputable lenders that limit nuisance fees while offering customer support that responds quickly are among the best personal loans on offer.
As you research lenders, keep your credit score in mind to identify those likely to approve you for loans. Many lenders publish minimum requirements so it will be easy for you to quickly identify lenders that fit.
SoFi offers personal loans tailored specifically for debt consolidation and unexpected expenses, with terms that range from 24 to 84 months and loans between $5,000 to $100,000 available to borrowers. They also provide unemployment protection – moderating payments or suspending them should a job loss happen through no fault of your own – at competitive interest rates with other benefits like unemployment protection that could modify them accordingly. Finally, their soft credit check prequalification feature lets borrowers prequalify for personal loans before actually applying – an attractive feature not available elsewhere!