Best Investment Apps
3 min read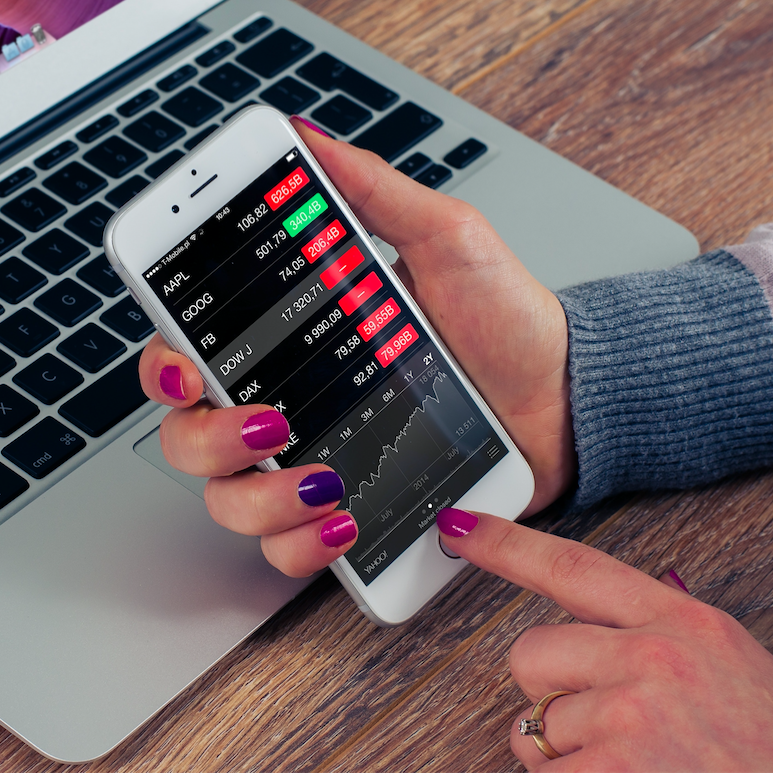 Best investment apps make trading stocks, ETFs, and cryptocurrency simple with no trading fees or subscription charges incurred – not to mention financial planning tools and expert guidance provided for their use.
Betterment is the leading independent robo-advisor and provides automated investing features, tax loss harvesting capabilities and retirement planning at reasonable costs.
Acorns
Acorns is a micro-investing app that invests your spare change. Their proprietary algorithm analyses your spending patterns to build you an appropriate portfolio and offer educational content about investing and personal finance. Primarily available as a smartphone app, but there is also an online portal.
Establishing an Acorns investment app account is a straightforward process. You can do it online or within the app itself and will receive a PIN access code to log in; once this is accomplished, Acorns will guide you through setting up investments and collecting regular deposits.
Contrary to many investment apps, Acorns does not charge annual fees for investing. It is important to remember that investing can be risky and could lose value; Acorns cannot guarantee any returns; however, the company is FDIC and SIPC insured and offers diversified investment accounts as well as offering checking accounts called Acorns Spend and UTMA/UGMA custodial investment accounts specifically for children.
Betterment
Betterment is a top robo-investing platform with billions in assets under management, offering low-cost investment management, tax loss harvesting and goal planning tools. Furthermore, Betterment boasts robust safety protocols – including two-factor authentication and encryption for added peace of mind.
Betterment utilizes exchange-traded funds to construct a portfolio tailored specifically to your risk tolerance and goals, including an automatic rebalance tool which automatically adjusts when your allocation strays more than three percent of where it should be. Betterment further minimizes capital gains by reallocating cash flows from linked bank accounts rather than selling stocks directly.
Betterment provides you with the ability to consolidate all your assets into one location – retirement accounts, bank accounts and brokerage accounts are linked together, smart nudges are used to encourage savings and investments as well as an online financial dashboard that tracks net worth progress towards goal progress and customer service is available Monday-Friday via telephone support.
Fidelity
Fidelity is an exceptional online broker offering an expansive selection of investment products and an abundance of tools and calculators, such as those to assist with investing, estate planning, college savings plans and retirement planning. All tools can be conveniently found on one page under "Tools and Calculators." Additionally, Fidelity also has extensive research reports covering individual stocks, ETFs and mutual funds as well as daily market updates with StarMine showing analysts ratings as well as upgrades or downgrades in ratings by analysts.
Investors can access Active Trader Pro via both web platform and mobile app, offering several order types including market, limit, stop loss and trailing stop orders as well as support for multiple orders per screen and basket trading. Furthermore, international markets are made accessible as well as physical Investor Centers throughout the US – additional ways Active Trader Pro makes investing easy!
M1 Finance
M1 Finance is a robo-advisor offering both taxable and retirement accounts to its users. Its investment pies allow them to build custom portfolios of stocks and ETFs tailored specifically to their risk tolerance and values, using dynamic rebalancing technology which purchases assets that are underweight while selling those which are overweight to keep the total asset allocation within its target range.
M1 offers more than just investing: it also offers an FDIC-insured checking account and spending/saving feature, with mobile app and website features that follow a similar flow for easy use.
M1 Finance's website boasts an expansive library of articles focused on general investing strategies and best financial practices, along with videos and a newsletter called "The Investor's Mindset." However, unlike Betterment or Blooom, which offer human advisors as part of their service offering tax loss harvesting that could save investors in higher tax brackets money – neither M1 Finance or its counterpart offer access to human advisors themselves.